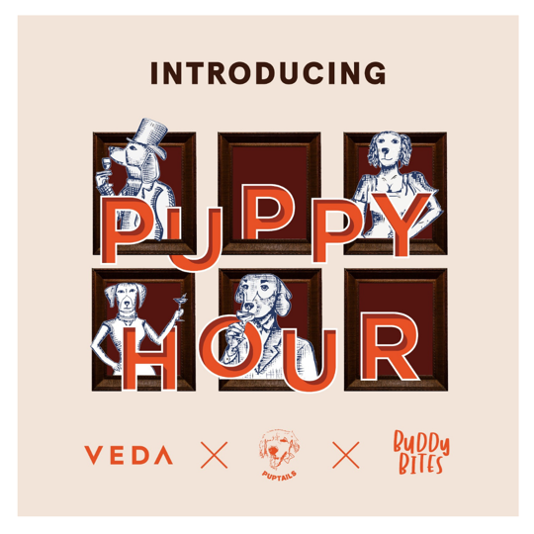 Greetings fellow Buddy Biters!
We recently had a bark-tastic event at the Ovolo Hotel in Central, and we wanted to share with everyone how it went. The event was held on Thursday the 9th of December, at the Ovolo Hotel, hosted by Veda HK restaurant, Puptails, and Buddy Bites! We all gathered to celebrate the revamp of Veda's new restaurant, which has created an amazing new chef's menu, has expanded to 2 floors and has built a dog-friendly terrace! 
We had appearances from @lifewelltraveller and her cute pooch, the adorable pomeranian Banmochi (@banmochi.the.pom), the delightful tiny poodle Oobi (@oobi.oobi.oobi), and many more re-bark-able guests! 
The event featured human catering courtesy of Veda, but for the pup; Buddy Bite Training Treats, as well as the Buddy Bites X Puptail original dog-friendly cocktail - the "Negrowli" were on the menu!! If you are yet to try our treats, or would like to try Puptails, they continue to be on the menu at Veda for any guest.
We'd like to say a thanks to all of they dogs and pawrents in attendance. It was a really fun event! Thank you to Puptails, who collaborated with us for Puppy Hour to create the delicious "Newgrowli"! Lastly, thank you to the Ovolo Hotel and the Veda restaurant for hosting the event and for pushing for a dog-friendly terrace at their hotel- it's fantastic to see more venues become dog friendly. If you haven't had the chance to go check out the newly renovated Veda, we think it's well worth a visit.
Otherwise, Merry Christmas from all of us at Buddy Bites!