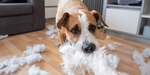 Keeping your dog entertained at home
Keeping your dog entertained is not only crucial for their physical and mental well-being, but it can also help prevent...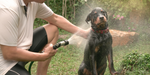 How to get rid of the dog smell
Dogs are beloved members of many households, but they can leave behind a distinct odour that can be difficult to...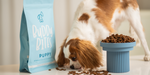 9 Top Tips on How to Store Dog Food Properly
Ah, another day, another blog post. Today's topic: storing your dog's dog food. Because apparently, some of you need instructions...