On Sale
Treat your dog, whilst caring for their teeth and gums!! Buddy Bites Dental Chews have no added sugar and help to prevent tartar build up in those hard to reach spots. Not only that, the vet-chosen ingredients also boost coat care!
✓ Made in Europe and back by vets!
✓ No Added Sugar
✓ Boosts Coat Care 
✓ Reduces Tartar
 180g per pack
 *Dental Sticks are not suitable for puppies. Adult dogs should not consume more than one per day. 
Customer Reviews
Write a Review
Ask a Question
08/09/2022
Kellie

Hong Kong SAR China
My fussy Seniors
My dogs are so fussy but the LOVE these dental chews Fantastic quick & professional
08/06/2022
Jiwon M.

Hong Kong
Dental sticks
Axel liked it the first time he tried but then wasn't so keen on it. But he doesn't seem to be keen on any type of dental sticks
Hey! Sorry to hear Axel wasn't a fan of the dental sticks. We'd love to send him some free training treats instead. Let us know and we can add to your next kibble order
07/14/2022
Anonymous

Hong Kong
Clean teeth
Our dogs love these dental sticks!
06/23/2022
Anonymous

Hong Kong
Ginger loves her dental sticks
Ginger loves this!
05/19/2022
Anonymous

Hong Kong
Fussy eaters
My dogs are so fussy with what they will eat but they absolutely LOVE these dental sticks
05/15/2022
Jasmine G.

Hong Kong
Winnie loves them!
When she hears the bag opening from the next room, she comes running in. A great product would definitely recommend!
05/05/2022
Anonymous

Hong Kong
Worth every penny and pups love it!!
Excellent product, excellent service and all round great company! Thanks Buddy Bites!
04/17/2022
Anonymous

Hong Kong
Nice!
My puppy loves it a lot!
04/13/2022
Anonymous

Hong Kong
Great product!
Both my dogs really love these sticks, and they aren't too soft so it keeps them occupied for longer than other dental treats!
03/29/2022
Odile M.

Hong Kong
great product
my dog love these sticks!
03/22/2022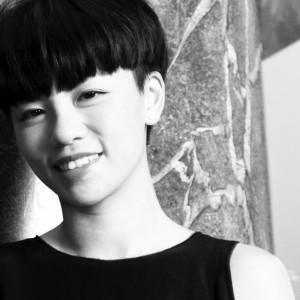 RW
Ren W.

Hong Kong
Love it!
I can't speak enough how I admire the Buddy Bites team for their thoughtful arrangements during the pandemic peak. It's definitely the best option for busy dog parents.
03/09/2022
Delia G.

Hong Kong
Happy with treats
wonderful my dog loves them
02/14/2022
David S.

Hong Kong
Buddy Bites Dental Sticks
Loved them. Hoovered up in no time! 3 o'clock treats can't come quick enough!
Haha 3 o'clock treat time should be a universal thing!
01/30/2022
Anonymous

Hong Kong
My dog loves it!!
My dog is a super picky eater and hate breating his teeth. We tried other dental treats. This is one that he definitely like. So happy that I can find a dental treat that he enjoys.
Great to hear!! Thanks for the lovely review!
01/27/2022
Robert A.

Hong Kong
Doggy digs Dental Sticks.
These seem like a favourite for Chewie. No complaints, would be happy with a bigger bag option if /when one becomes available.
Awesome, thanks for the great review and the useful feedback!