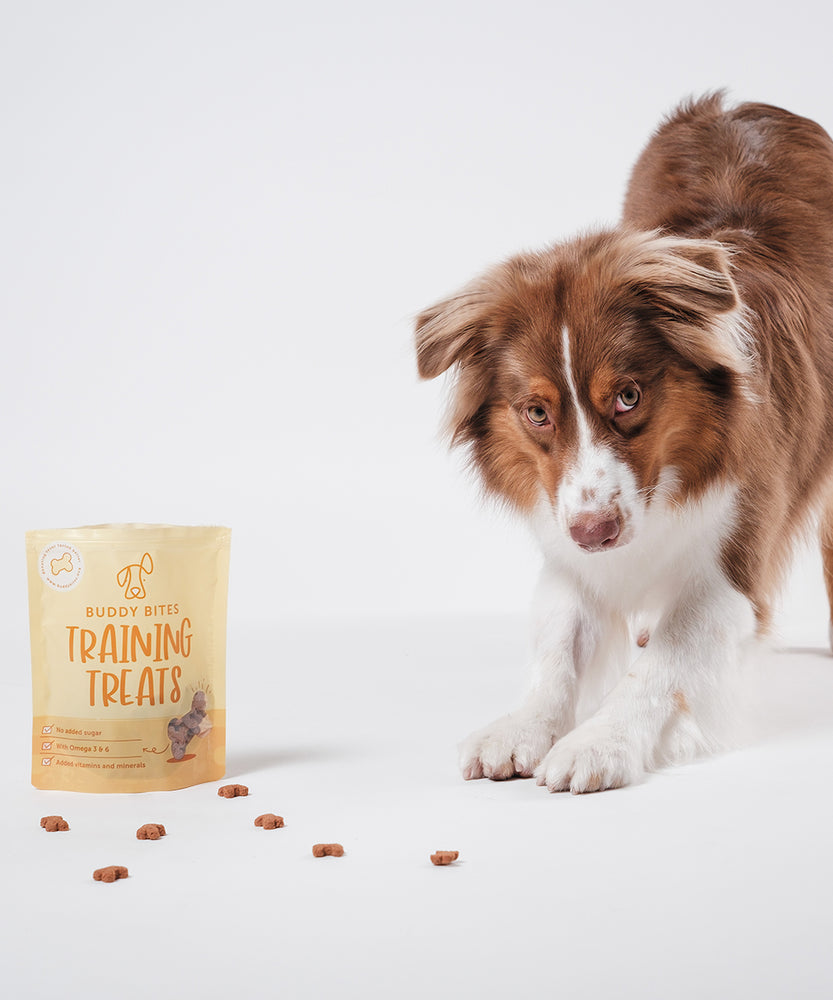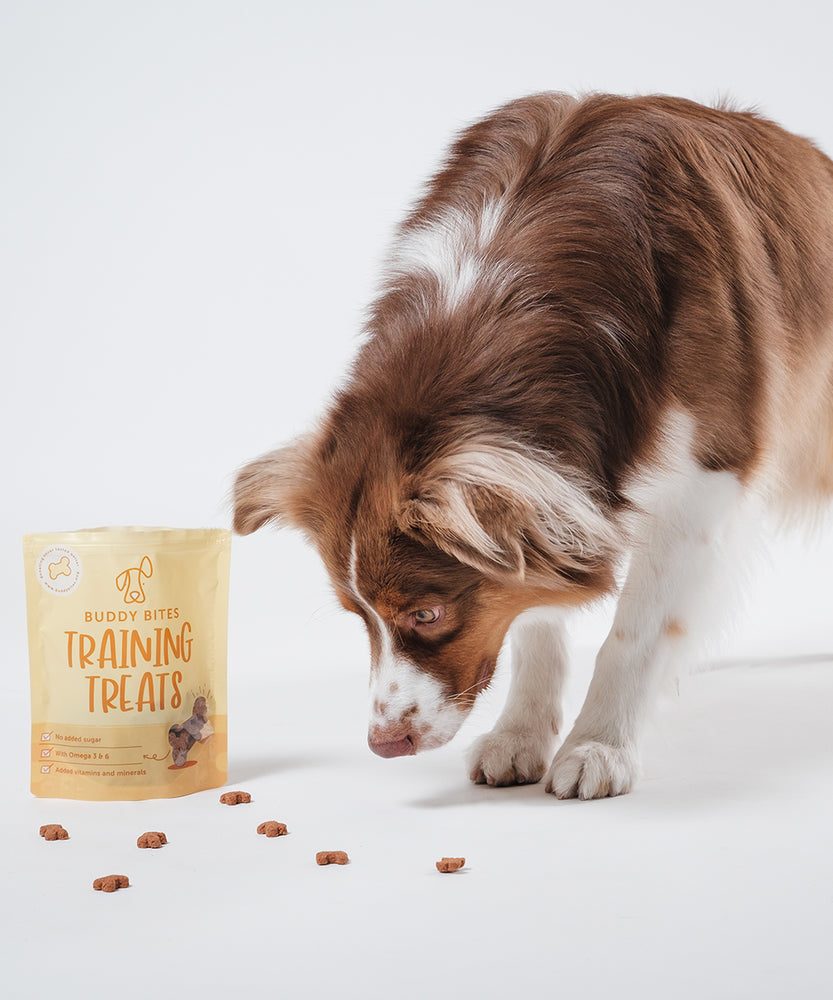 On Sale
SOME TREATS ARE WORTH SITTING FOR!
Buddy Bites Training Treats are delicious, chicken-rich, bone-shaped treats. They are packed with prebiotics, to support intestinal health. With no added sugar, they are ideal for training (or spoiling!) dogs of all ages!

✓ Made in Europe and back by vets!
✓ Bite sized and easy to Chew

✓ No Added Sugar
✓ With Omega 3 & 6 for healthy coat 
✓ Added Vitamins & Minerals

150g per pack 
*training treats should not make up more than 10% of your dog's daily diet.